Following our official opening we are also now the proud owners of the Wolverhampton Homes Way, our new drive. We had a great day of volunteering recently with staff from ReAssure, Telford coming over to help us with our orchard and taking part in our...
The Kingswood Trust Newsletter
Join The Kingswood Trust Newsletter for the latest news and events information, including special offers.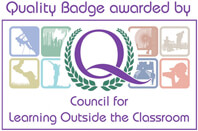 Assistance Dogs are welcome at The Kingswood Trust.
The Kingswood Trust is wheelchair friendly. All buildings are on one level and the majority of the grounds can be accessed with a wheelchair. Wheelchair accessible toilets are also available.