Last Spring 2021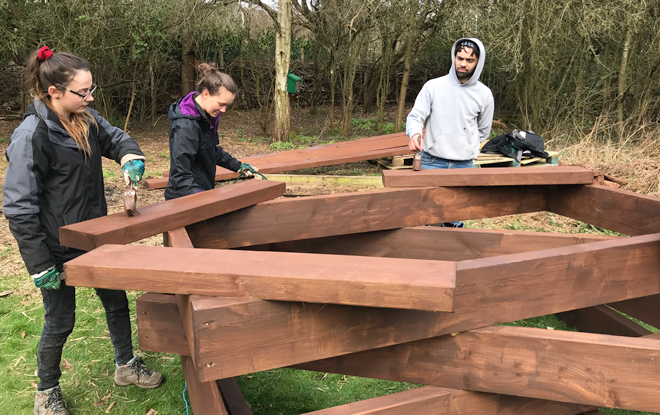 It does not seem so long ago since I was helping to plan and mark out the site for the new raised beds in the Kingswood Trust growing area last spring. In no time at all the plan materialised and with the help of other trusty volunteers, the raised beds literally rose up and were filled with top soil and planted up with a variety of fruits and vegetables.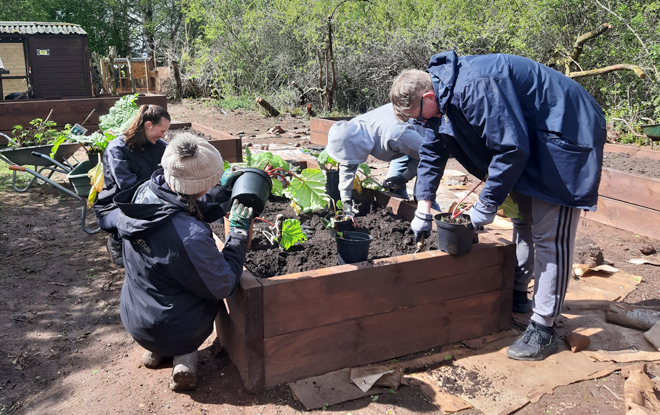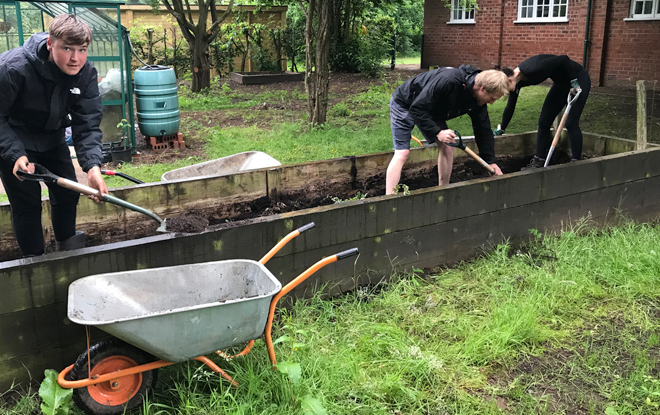 Our hard work has paid off as we are now able to harvest the fruits of our labours and turn them into delicious jams, tarts, cup-cakes and salads for Kingswood Trust staff, visitors and volunteers to enjoy.
I find it very rewarding to hear the myriad of visitors comments such as "The site has developed and improved dramatically over such a short space of time" or, "I wish my allotment looked as good as your new growing area" or, "it is a delight to see such healthy vegetables" or, "the beds are at a perfect height for both children and elderly people like me with back trouble!". It makes all the hard work we volunteers put in so worthwhile.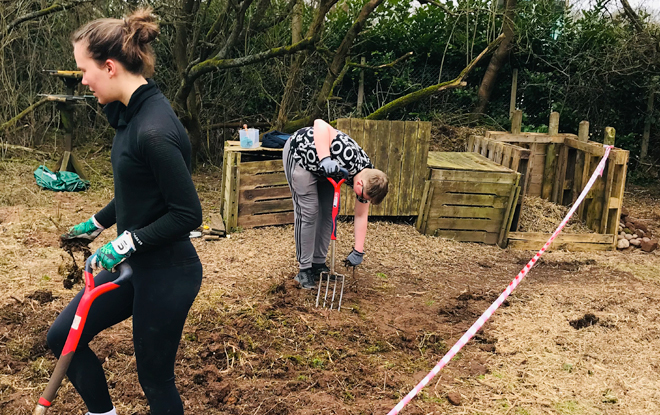 Written by: Di Tordoff, Volunteer, The Kingswood Trust.
Monday: 8:30am - 4:30pm
Tuesday: 8:00am - 4:00pm
Wednesday: 8:30am - 4:30pm
Thursday: 8:00am - 4:00pm
Friday: 8:00am - 4:00pm
Weekends: Vary by event

For group bookings and stays contact The Kingswood Trust directly to arrange or call us direct on 01902 558132.
We hold many fun events all year round. To see our latest events and book your place simply go to our eventbrite page.



Assistance Dogs are welcome at The Kingswood Trust.
The Kingswood Trust is wheelchair friendly. All buildings are on one level and the majority of the grounds can be accessed with a wheelchair. Wheelchair accessible toilets are also available.