Volunteering leads to Greater Well-being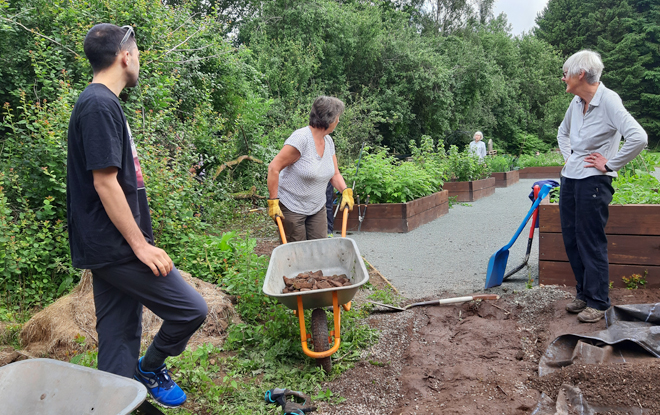 I am writing this blog about People having greater wellbeing. I needed something to focus my love for the outdoors and having visited Kingswood Trust with various groups felt this was as an ideal place to channel my energy.
I go every Tuesday morning (and other days when available) as a volunteer, working with a great team of like-minded folk and with the staff team to provide outdoor fun, learning and adventure for children, families and older people who just need space away from their homes.
The work I've been involved with has been mainly outside doing ground maintenance – cutting back undergrowth which had grown to gigantic proportion over the lock down, making raised beds to grow fruit and veg, a key garden, clearing the sheep pens of nettles and many other such activities.
There is a great team of volunteers who meet up on a Monday and Tuesday morning under the guidance of the volunteer coordinator, Head Teacher and working with other staff members. The age range and ability of volunteers varies considerably with all offering some skill or another again to various degrees of skill! Everyone is made very welcome with enough jobs for the most energetic and perhaps not so mobile helpers.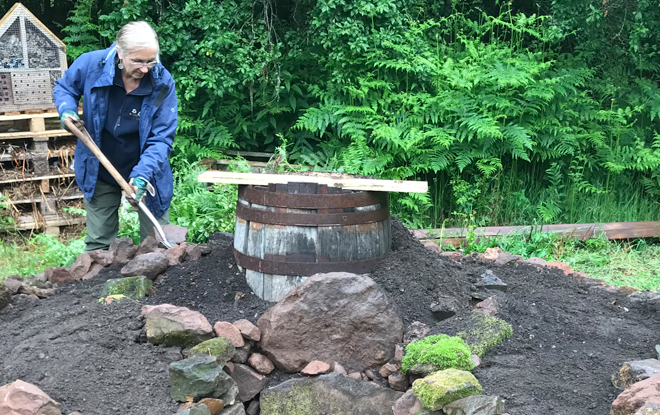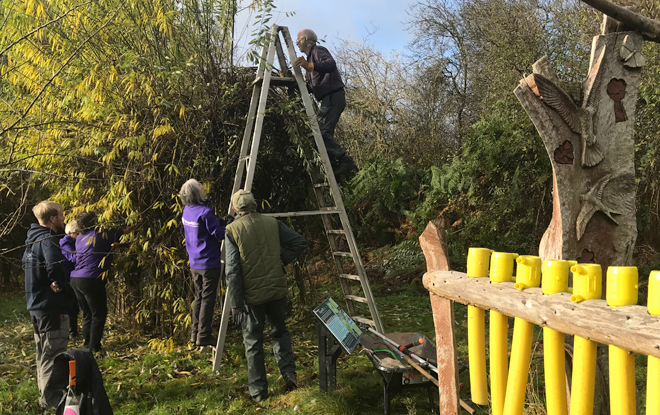 I found having reached an age where I didn't want to work full time but wanted to do something different. The Kingswood Trust offered me an outlet to meet new people, gain valuable skills and some good physical work with an end product that others would benefit from. Just being out in the fresh air on a cold crisp morning, a beautiful sunny day or even a damp one has been so beneficial for me. As soon as we were able to meet again after the lock down, I suddenly realised how much I had missed the mornings there.
Written by: Caroline Seaton, Volunteer, The Kingswood Trust.
Monday: 8:30am - 4:30pm
Tuesday: 8:00am - 4:00pm
Wednesday: 8:30am - 4:30pm
Thursday: 8:00am - 4:00pm
Friday: 8:00am - 4:00pm
Weekends: Vary by event

For group bookings and stays contact The Kingswood Trust directly to arrange or call us direct on 01902 558132.
We hold many fun events all year round. To see our latest events and book your place simply go to our eventbrite page.



Assistance Dogs are welcome at The Kingswood Trust.
The Kingswood Trust is wheelchair friendly. All buildings are on one level and the majority of the grounds can be accessed with a wheelchair. Wheelchair accessible toilets are also available.