Family days out – Are there fairies in the woodland?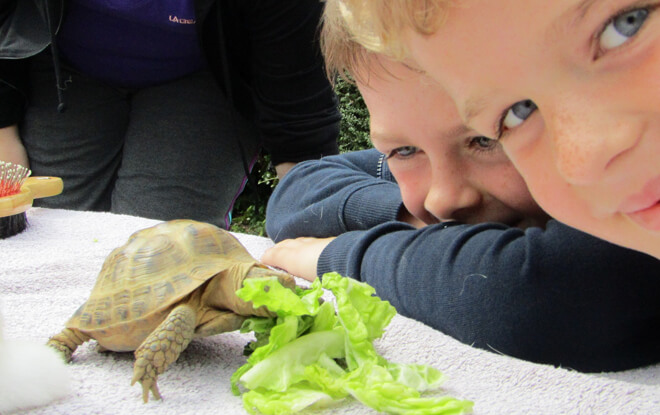 An army of visitors joined the hunt for the little people hiding at Kingswood Trust. Our first ever Fairies and Elves festival kicked off some afterschool fun on Friday, with children dressing up and entering the spirit of a fabulous fairy hunt. Children of all ages took their parents on a tour around the woodland, over the bridge, through the tunnel and into many wild places to find where the fairies and elves lived. With 8 fairy abodes and 10 magic doors to discover, craft activities and much more, the children finished the adventure with the opportunity to take a hand knitted fairy or elf home as a souvenir. Homemade fairy cakes, pink wands and toadstools were just some of the refreshments available when it was time for a rest. The sun shone down, and everyone enjoyed a magical start to the weekend. Our band of "Kingswood Volunteers" helped make the event happen, with over 200 knitted fairies, elves and toadstools made, fairy houses constructed, cakes baked and friends helping on the day to run the event.
Why not join us for more family adventures coming very soon. If you haven't been to Kingswood Trust before, then try out our next family fun days from Monday 23rd July – Wednesday 25th July 10am-4pm. Visit us and collect your free calendar of events to help you plan your next trip. Why not come and have a look around, go pond dipping, climb our trees, meet our pets and feed the sheep. Blodwyn, Naiani, Parsley and Sage will be very pleased to see you. Try cooking outdoors and have fun in the adventure areas.
If you can't make these, then join us at our Mini beast Safari on 9th August and discover some of our smallest creatures and their homes. We also have our first Vintage and Crafts Fair on Sunday 12th August from 11am until 4pm. There will be lots of things to see and do for a great family day out.
If you have some time to spare and would like to volunteer, meet new people and make a positive contribution, contact Rachel Wells at the Kingswood Trust on 01902 558132, or email: Rachel.Wells@wolverhampton.gov.uk.
Written by: Rachel Wells, Head Teacher and Charity Manager, The Kingswood Trust.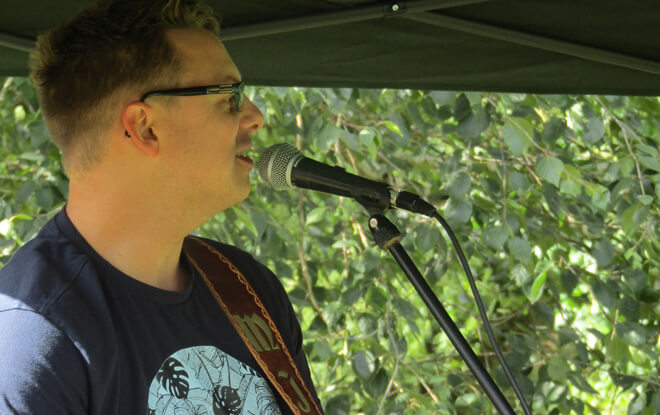 We're getting very excited about our second Family Outdoor Music Festival and camp-out too taking place this year on Saturday 28th July 2018. Last year seven bands joined us for an afternoon of fun, listening to music and playing games at our Family Music Festival and...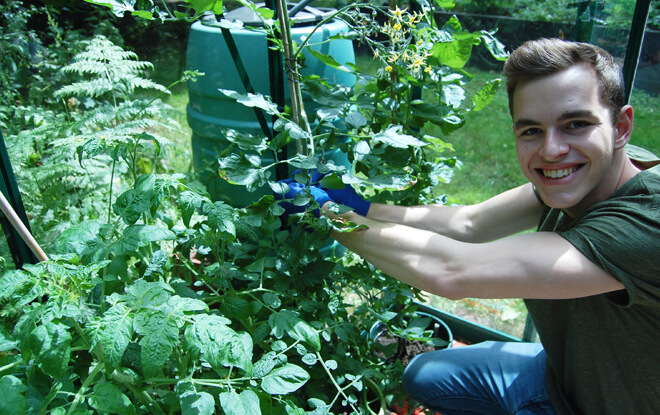 I'm an advocate for outdoor learning and I'm going to tell you why I believe nature is good for your health, so here goes…. Not enough people are getting outdoors often enough. Perhaps it is lack of time, too many things to do indoors, too much technology, tv screens...
The Kingswood Trust Newsletter
Join The Kingswood Trust Newsletter for the latest news and events information, including special offers.
Monday: 8:30am - 4:30pm
Tuesday: 8:00am - 4:00pm
Wednesday: 8:30am - 4:30pm
Thursday: 8:00am - 4:00pm
Friday: 8:00am - 4:00pm
Weekends: Vary by event

For group bookings and stays contact The Kingswood Trust directly to arrange or call us direct on 01902 558132.


Assistance Dogs are welcome at The Kingswood Trust.
The Kingswood Trust is wheelchair friendly. All buildings are on one level and the majority of the grounds can be accessed with a wheelchair. Wheelchair accessible toilets are also available.