Volunteering since 2018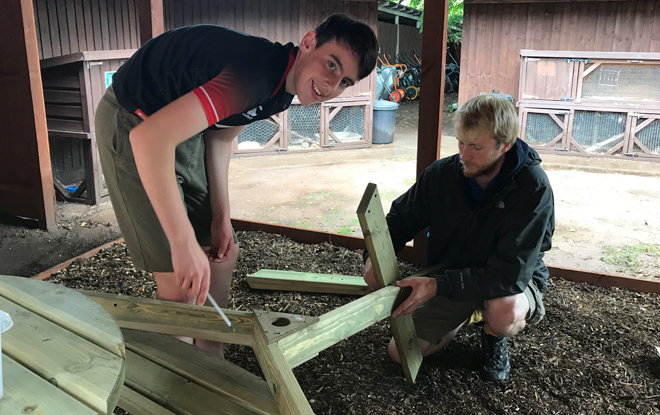 I started volunteering at Kingswood Trust in 2018 …I'd given up my teaching job and wanted to give something back to the community that would benefit the children of Wolverhampton. Being a person who enjoys the outdoors and isn't afraid of hard work, this seemed like the perfect opportunity.
On my first session, I was made to feel very welcome by the other volunteers, although I wasn't expecting to be dissecting and analysing owl pellets… you're never quite sure what tasks will need to be completed.
I soon became an expert at clearing nettles.
Volunteer sessions were every three or four weeks until Lockdown. A lack of visitors meant that there were now twice weekly sessions for the volunteers to tackle bigger jobs. Kingswood Trust won a huge lottery grant early in 2021 for the Nature4All project which was an opportunity to engage more young adults to volunteer. This has been a great success and the new "youngsters" have brought new energy, enthusiasm and friendships to the team and we all try to learn from each other.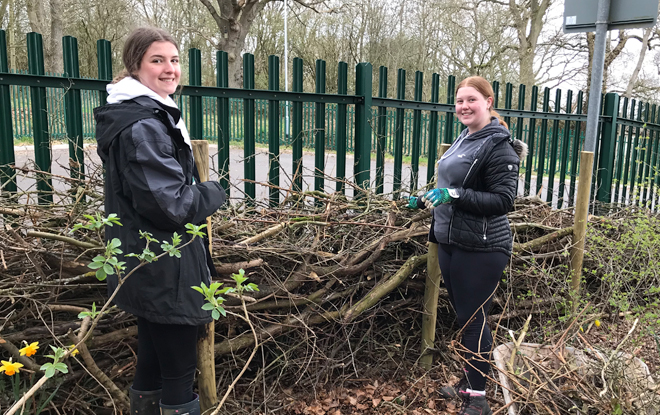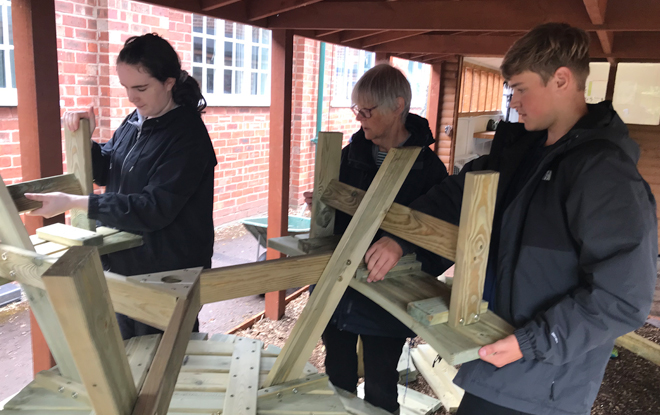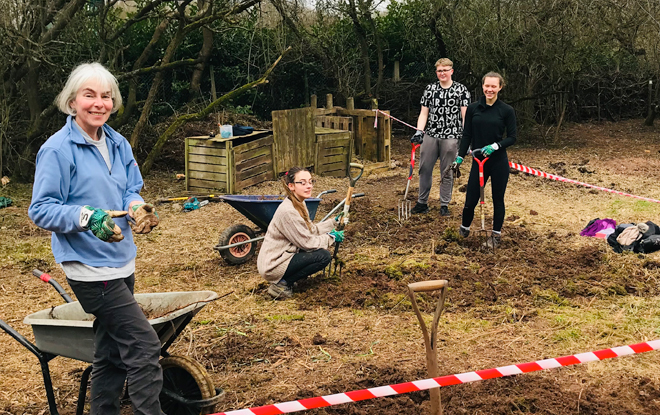 The changes that have taken place at Kingswood Trust in the last eight months have been astounding and many returning visitors (adults and children) comment on the improvements to the environment and general accessibility. It has been a pleasure to have been part of the team at such a transformational time for Kingswood.
Written by: Jenny Short, Volunteer, The Kingswood Trust.
Monday: 8:30am - 4:30pm
Tuesday: 8:00am - 4:00pm
Wednesday: 8:30am - 4:30pm
Thursday: 8:00am - 4:00pm
Friday: 8:00am - 4:00pm
Weekends: Vary by event

For group bookings and stays contact The Kingswood Trust directly to arrange or call us direct on 01902 558132.
We hold many fun events all year round. To see our latest events and book your place simply go to our eventbrite page.



Assistance Dogs are welcome at The Kingswood Trust.
The Kingswood Trust is wheelchair friendly. All buildings are on one level and the majority of the grounds can be accessed with a wheelchair. Wheelchair accessible toilets are also available.