Volunteering and Rewarding Chance Encounters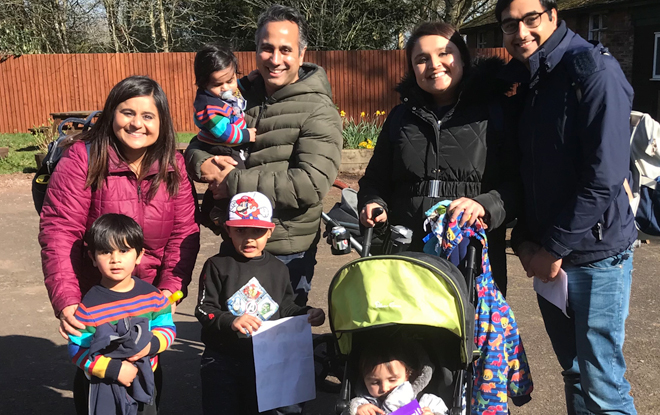 One warm Tuesday morning cutting back a willow arbour (overgrown with the good weather) I had sweat in my eyes and some blood from scratches from getting into the dense willow. I did not have any tears, just the joy of a chance encounter whilst doing my volunteering work.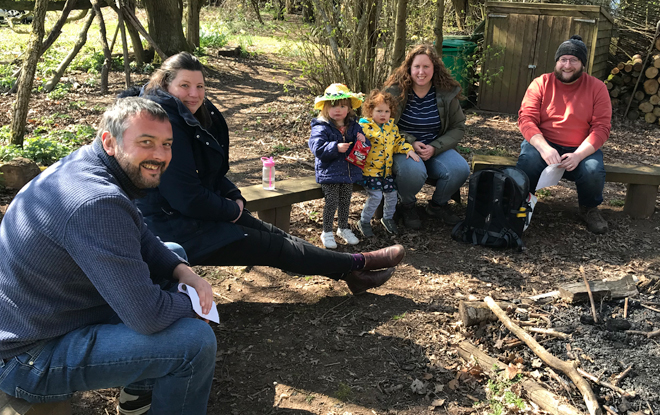 I was approached by a family of four generations (!) who were enjoying the 'Wild Walk & Nature Trail' and trying to find our special 'spider's web' in the trees. Having helped them they asked about the Willow Arbour and were amazed that volunteers, a few years ago had created this feature. I encouraged them to go inside and sit on our log 'perches', saying it was a good place for a rest and telling stories to children. Grandfather's comment was 'what a super idea' and one that may be good for his young granddaughter's school.
Later taking the willow whips to the garden area, for use in path edging, I again met this family plus another three generation family. All the ages were very interested in our solitary bees, wormeries and (African style) keyhole garden plus how volunteers had created a raised bed garden (full of healthy vegetables) in a matter of a few months.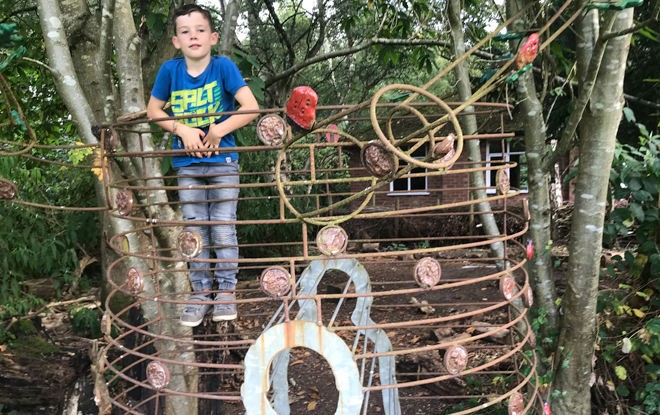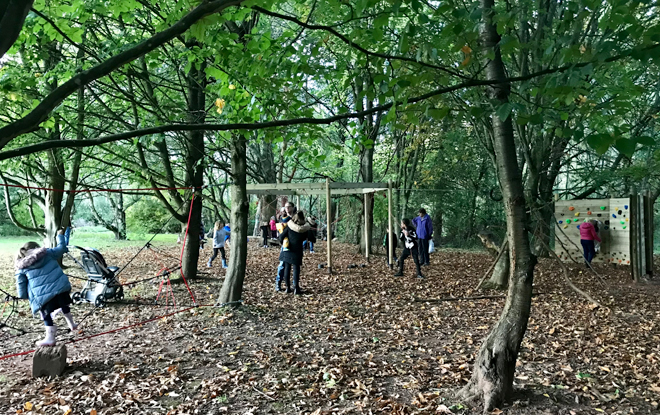 Nice to see such a range of ages being re-engaged with nature and our heritage, learning about and enjoying our natural environment whilst having a pleasant and healthy walk.
For myself I forgot all about the blood, sweat and just felt the joy of being a volunteer.
Written by: David Tordoff, Volunteer, The Kingswood Trust.
Monday: 8:30am - 4:30pm
Tuesday: 8:00am - 4:00pm
Wednesday: 8:30am - 4:30pm
Thursday: 8:00am - 4:00pm
Friday: 8:00am - 4:00pm
Weekends: Vary by event

For group bookings and stays contact The Kingswood Trust directly to arrange or call us direct on 01902 558132.
We hold many fun events all year round. To see our latest events and book your place simply go to our eventbrite page.



Assistance Dogs are welcome at The Kingswood Trust.
The Kingswood Trust is wheelchair friendly. All buildings are on one level and the majority of the grounds can be accessed with a wheelchair. Wheelchair accessible toilets are also available.