Outdoor Learning Through Nature is at the Heart of our Educational Adventures
Be inspired by our nine acres of natural environments, wildlife and resident animals and invest in outdoor learning at The Kingswood Trust.
Book our Venue
Donate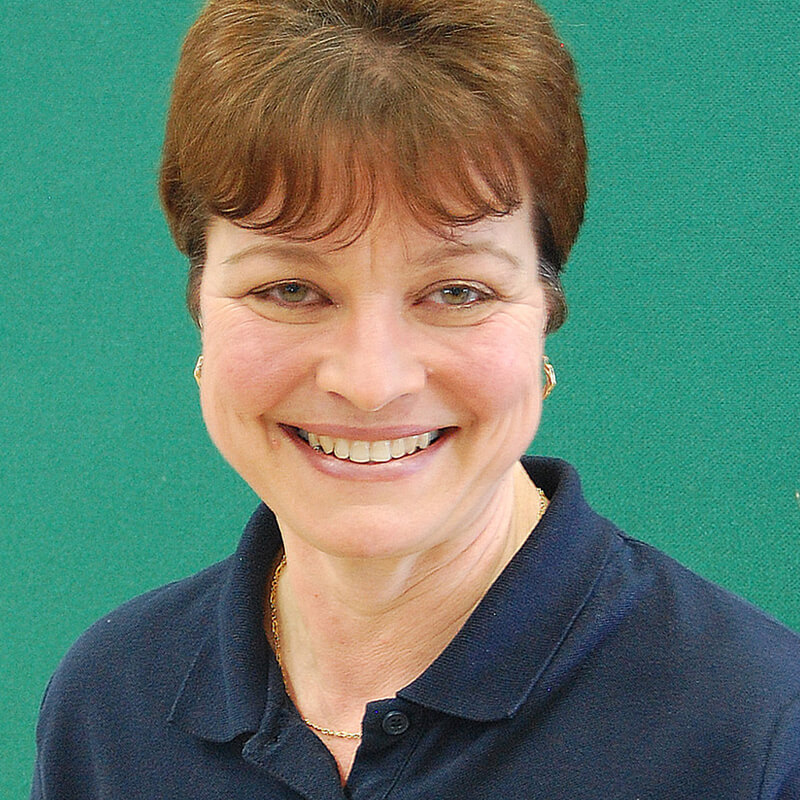 Rachel Wells – Head Teacher and Charity Manager, The Kingswood Trust.
Outdoor Learning at The Kingswood Trust
We guarantee your experience will be a breath of fresh air, creating lasting memories and ensuring enrichment and achievement for everyone. Our outdoor education programmes promote health and well-being as well as nurture a sense of curiosity and fascination in the natural world.
Our charity, The Kingswood Trust, is a place where history comes alive with old buildings, air-raid shelters, historical features and artefacts. Outdoor learning takes place in our woodland and natural habitats, pond areas, bird hide, climbing trees, adventure ropes, forest school base camps and gardening areas. Opportunities to meet our sheep, ducks and chickens, rabbits, guinea pigs and tortoises are a favourite with all our visitors. Our team building programme offers essential skills activities for personal growth.
There's lots to see and do at The Kingswood Trust for all ages, from seasonal play days, nature-based activities, specific wellbeing days and a whole calendar of fun events.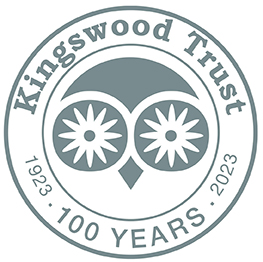 Come to our Fun Family Events to Celebrate our Centenary Year
We've a fun packed calendar of events to celebrate reaching 100 years of the Kingswood Trust. From Spice Night, to an eggciting Easter Trail, Minibeast Safari, Camping Weekend, Music Festival, Autumn Fruits and Fungi – right through the year to Santa's Sleigh and Christmas Festivities.
It's a full and fun calendar with our not to miss Centenary Open Day on Saturday 15th July. You can view all our Centenary Year Family Events in our downloadable PDF brochure.
Please book your event in advance through our Eventbrite page to guarantee your place.
Be a Climate Change Warrior
Could you and your family become Climate Change Warriors and have a positive impact on Climate Change?
Climate change describes a change in the typical weather for a region — such as high and low temperatures and amount of rainfall — over a long period of time.
See how many of our 100 Ways to Save the Planet you are already doing and tick them off and then work at a few more
What We Offer You at The Kingswood Trust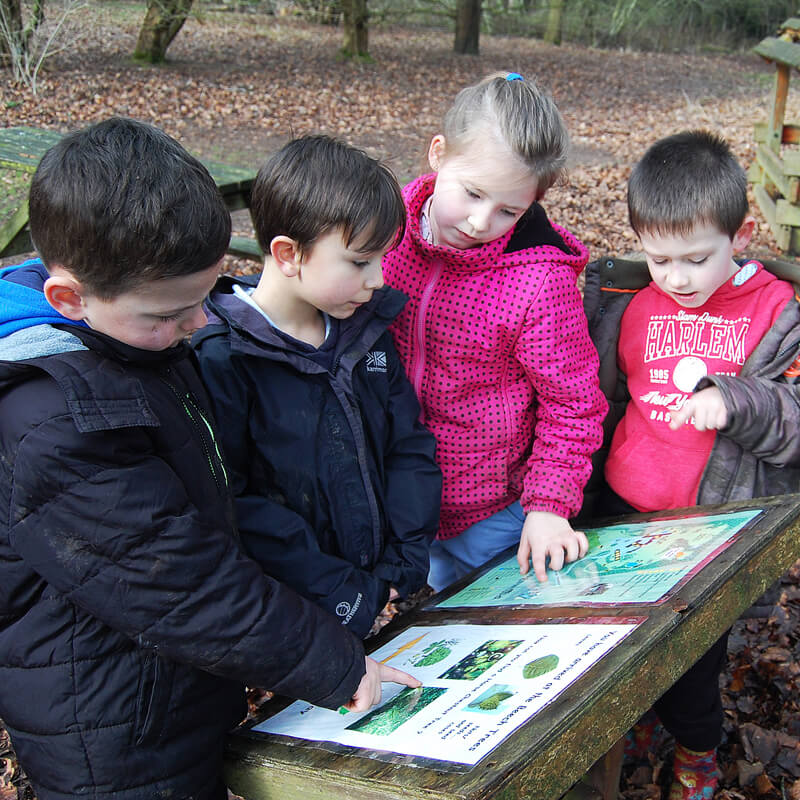 The Kingswood Trust delivers Learning Outside the Classroom activities for schools and other groups through day visits, programmes of activities and residential stays...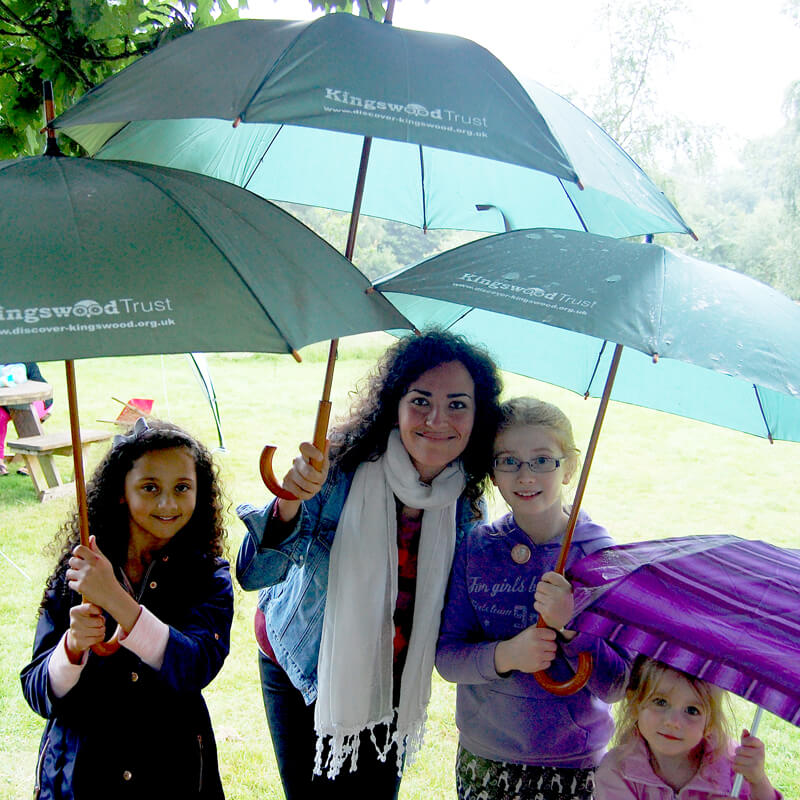 There's lots to see and do for family days out at The Kingswood Trust. Visit us for a fun break in the heart of the countryside with plenty of fabulous attractions on your doorstep...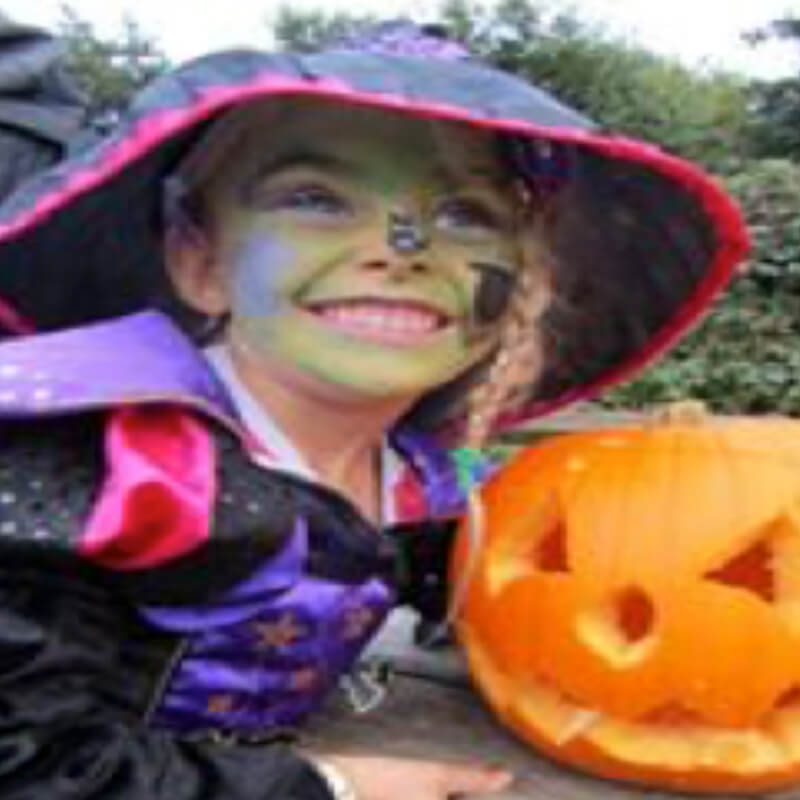 If you run a club or group, experience an exciting place to deliver your community group activities. The Kingswood Trust will offer you a fabulous space to be creative...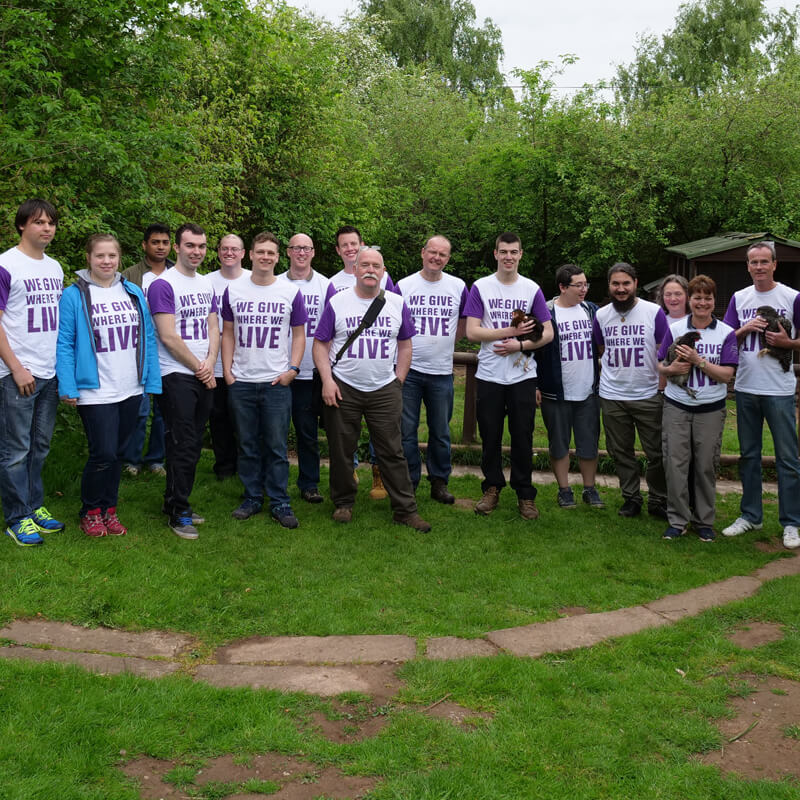 Let us deliver a fun team building day outdoors with nature all around you. We guarantee team group activities that are fun, and a memorable experience that will improve communication...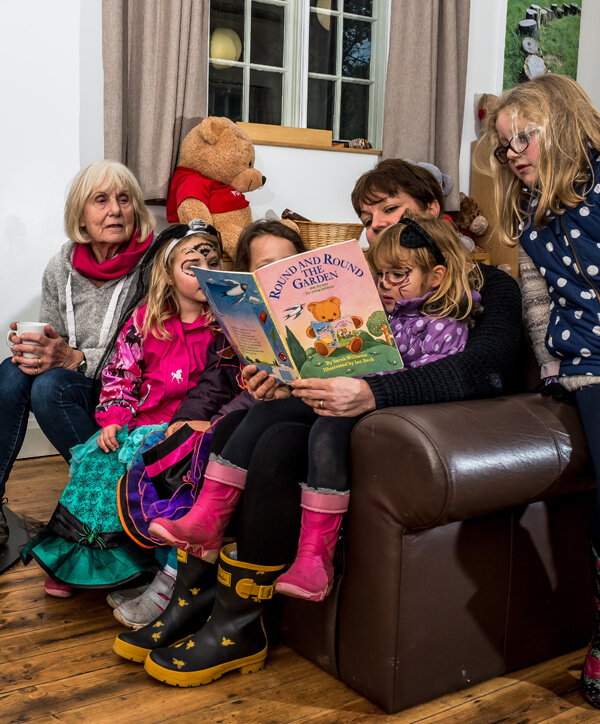 Did you know that schools, families, community groups and businesses can book a fun filled stay at The Kingswood Trust? Our three bedroomed ORB Lodge deserves a special mention especially if you are thinking of booking The Kingswood Trust for a stay, days out or for team training. Nestled in our picturesque site, the ORB Lodge offers natural views and interesting features to discover.
Sleeping up to 16, the ORB Lodge has been refurbished to provide five-star quality modern accommodation, whilst retaining an olden day charm. Great for retreats and gatherings of all kinds.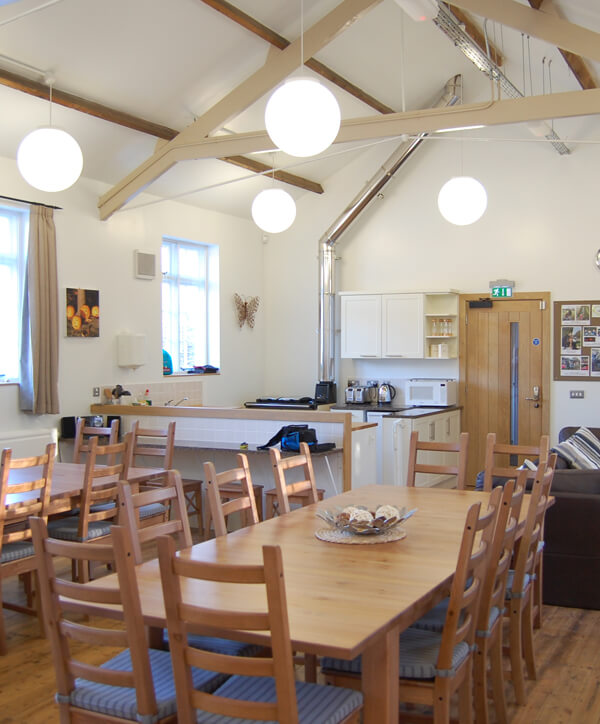 Volunteer hours last year
We had a very enjoyable day, well organised and professionally run with great staff. There was laughter and nonstop chatter, from start to finish.
- Elizabeth Birch, Cheltenham Ladies College Guild.
Thank you for letting us do all the activities and have fun. I liked doing the peg trail and tree climbing. I want to go again because it was so good.
The Orb was ideal for all our needs with space for the 15 of us to eat together, perfect for group activities and families. I think we would struggle to beat it on quality and value for money.
- Max Woollard from Cheshire.
Volunteering at The Kingswood Trust makes me feel valued and confident. It was great fun, giving the pets their breakfast and discovering freshly laid eggs in the chicken coop. Thank you for such an amazing opportunity.
My favourite activities were the rope course, the midnight walk and the air raid shelters. Thank you for letting us stay for a night and meet the animals. You looked after us so well.
The Kingswood Trust is a great place to visit and volunteer. Working at the Trust has helped me become more confident and now I am now in full time work
- Stuart Bickerton from Telford.
Thank you for looking after my children at The Kingswood Trust Holiday Club. They have both thoroughly enjoyed their adventures, nature based and fun outdoor activities and arrive home happy and tired, ready for a good night's sleep.
- Simon Briscoe from Wolverhampton.
The Kingswood Trust charity is a place where there are no limits to learning and no boundaries to the imagination.
- Rachel Wells - Head Teacher and Charity Manager, The Kingswood Trust.
I loved the zipline and feeding the rabbits. My most favourite time was when we ate our roast dinner and then went to the play area. I have been begging Miss Mason to come back soon and I hope we will.
Are you looking for a fun activities for the whole family, or something new to do with friends? Check out our events here with opportunities to connect with nature and the great outdoors. Visit our Facebook page now. Here you can find out news and what's on and book onto our events and activities.
View The Kingswood Trust blog! You will find articles about discovering nature and learning outdoors as well as some of our events. We'll also feature articles about how schools, families, community groups and businesses are using and benefiting from discovering nature.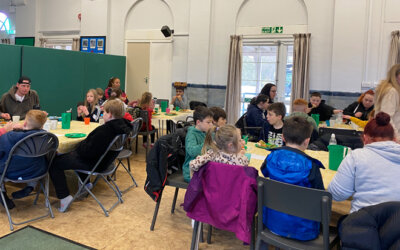 The visits for the families that attended the Access2Nature Projects have been received extremely positively! They have enjoyed spending time together without the pressures that often a weekend brings and being able to do something different together has been...
A Special Thanks to Our Volunteers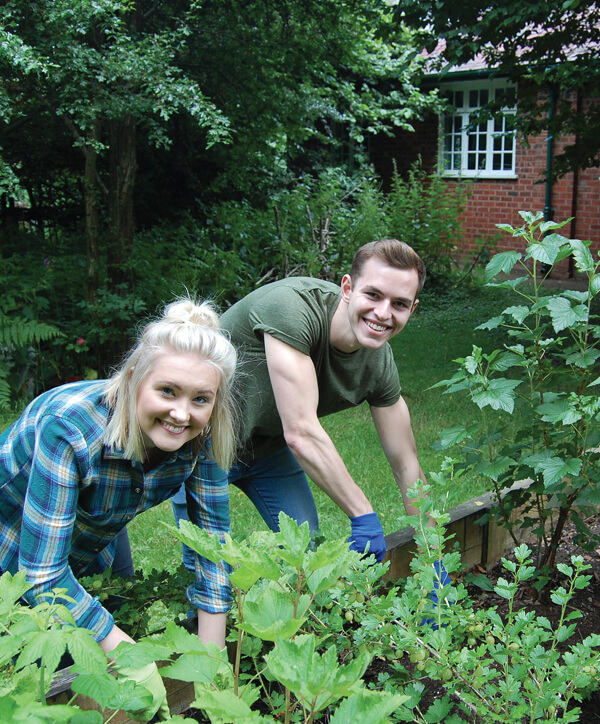 Our Volunteers help The Kingswood Trust charity enhance its environmental activities, wild places and superb learning environments for children and the wider community. Join us and develop your skills and confidence, meet new people and make a difference.
We have an excellent reputation in supporting volunteers and there are many and varied opportunities to make a positive contribution to our charity through:
Corporate activities, service days and events
University, college and school work placements
Individual volunteering and
Community group volunteering
You can volunteer with us in a variety of ways - we will match opportunities to suit you and provide all the support you need.
Monday: 8:30am - 4:30pm
Tuesday: 8:00am - 4:00pm
Wednesday: 8:30am - 4:30pm
Thursday: 8:00am - 4:00pm
Friday: 8:00am - 4:00pm
Weekends: Vary by event

For group bookings and stays contact The Kingswood Trust directly to arrange or call us direct on 01902 558132.
We hold many fun events all year round. To see our latest events and book your place simply go to our eventbrite page.



Assistance Dogs are welcome at The Kingswood Trust.
The Kingswood Trust is wheelchair friendly. All buildings are on one level and the majority of the grounds can be accessed with a wheelchair. Wheelchair accessible toilets are also available.